Vehicle Warning Indicators

Lexus Vehicle Service Warning Indicators
Kenny Kent Lexus wants you to know that vehicle service indicators can help you spot maintenance or repair issues before they become a major expense. Here are ten common service warnings that you should become familiar with today.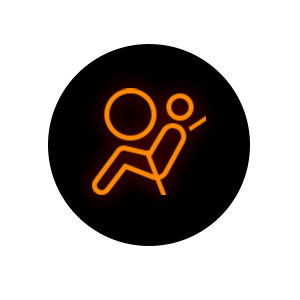 Airbag Fault
You have probably seen this light blinking when you start your vehicle, but there may be a problem if it stays on. You'll need to have a service center check your restraint and airbag system to address any issues.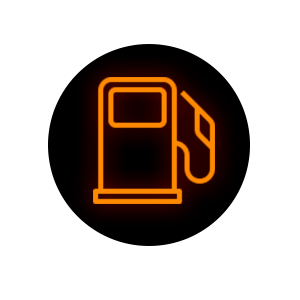 Low Fuel Level Warning Light
Your car is low on fuel when you see this light, and you should refuel as soon as possible. Many people believe that they can drive a certain number of miles once this light appears. The truth is that there is no guarantee of how far your car will go before it runs out of gas.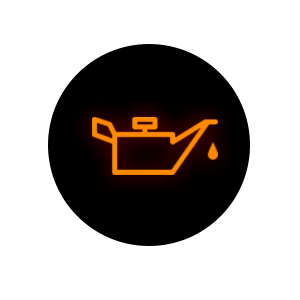 Oil Pressure Warning Light
An oil pressure warning means that the oil pressure in your vehicle is low. You need to check the oil level. Your car may have a more serious problem if the oil level is okay. Please bring your vehicle to our service professionals to have it checked.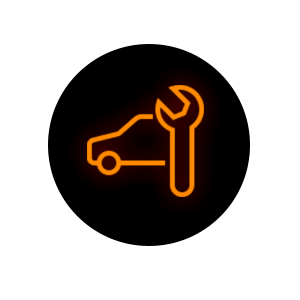 Service Vehicle Soon
Your car has a recommended routine maintenance schedule which calls for service every 3,000 to 5,000 miles. This vehicle service indicator is reminding you that it is time for an oil change and tire rotation. Once the service has been performed, your dealer will reset the indicator.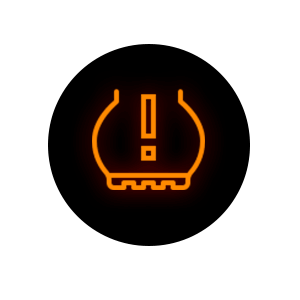 TPMS (Tire Pressure Monitoring System)
This indicator means that one or more tires on your car need inflation. Putting air in the tires should resolve the issue. If it does not, there may be a problem with the TPMS sensor. A TPMS light that stays on at all times needs to be examined by a service center.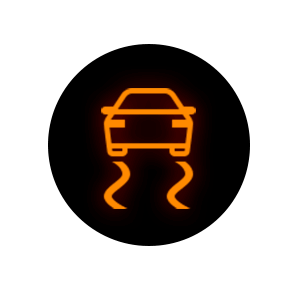 Slip Indicator
Your car may be equipped with Vehicle Stability Control, also known as VSC or Traction Control. A warning light will begin to blink when your car is losing traction with the road. Slow down and use caution until you have better traction. The light should not remain on, and if it does, a system failure may be the cause.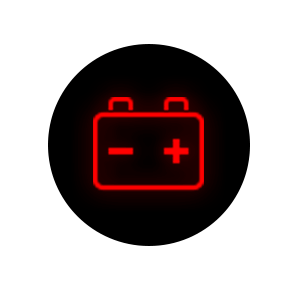 Charging System Warning Light
Your car's battery has to be continuously charged by the alternator when running, and this warning light lets you know that the battery is not being charged. There may be an issue with a fan belt or your alternator. The car should be taken to our dealership or service center immediately.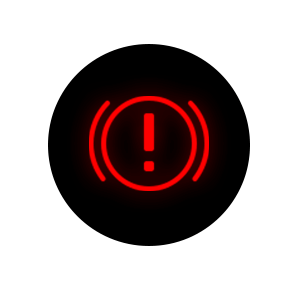 Brake System
An issue with your braking system will cause this warning to appear, but it does not mean that you are going to lose your brakes. The best course of action is to have your brakes inspected and serviced.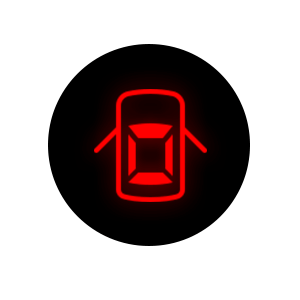 Open Door Warning Light
You will see this dashboard service indicator when a door has been left open in your car. It may also indicate that the trunk or hatch is open. Check all doors to make sure they are closed.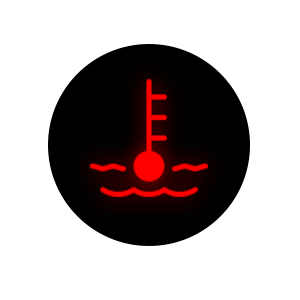 Coolant Level Warning
This light should cause you serious concern. It appears when the coolant in your radiator is low, and low coolant could cause your engine to be permanently damaged. Stop the car, allow it to cool, and refill the coolant. Never open a hot radiator.